---
The holidays are right around the corner. And, we must say that we love this time of year! Not many know this, but galvanized steel has many uses and that includes home decor. It adds the perfect feel to any home that is modern farmhouse or rustic. 
Considering the fact that Christmas is coming up soon, most if not all of us will be decorating! This year, we wanted to share some ways you can incorporate galvanized steel into your holiday decor!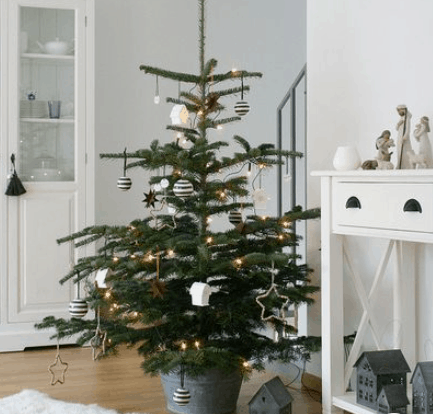 Christmas Tree in a Galvanized Bucket
Skip the tree skirt this year and find a galvanized bucket! This is a very simple modern farmhouse look to achieve. You can find a galvanized bucket at your local home improvement store. Just make sure it fits the size of your tree and you should be good to go!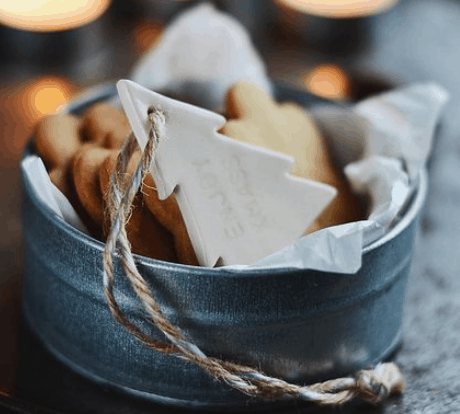 Christmas Cookies in a Galvanized Tin 
Looking for something to serve your Christmas cookies this year? Try a galvanized tin! It adds a rustic feel to your holiday party and can be used again after the holidays are over. You can find this at your local crafting or baking store.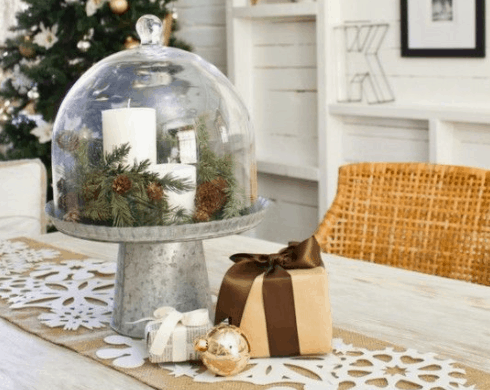 Galvanized Cake Stand 
Looking for some new ideas for holiday decor this year? Look no further! This galvanized cake stand is a great way to incorporate something new. Get a galvanized cake stand, add some garland, LED candles and pinecones to top it off. It's classic while being unique. Add it to your table with a nice Christmas runner and some presents to really tie it all together.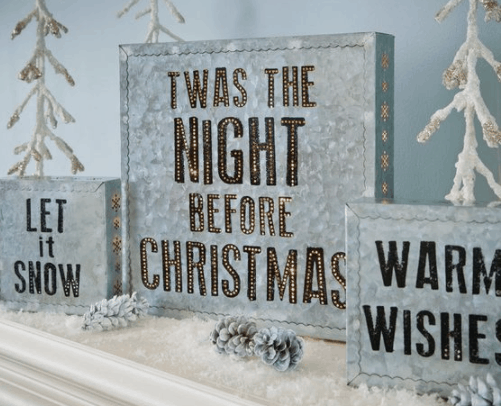 Galvanized Signs 
We all love to hang our Christmas signs with the joyful sayings. This year, consider switching out your traditional signs for galvanized signs! You can even get the signs custom made like the ones above and add lights behind to give a cozy vibe in your home. Display them on your mantle with some fake snow or garland to complete the look.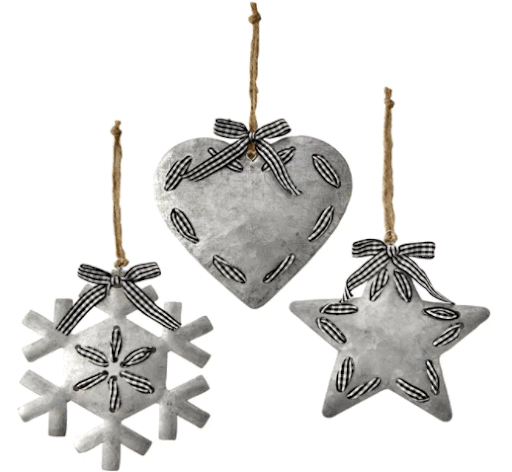 Galvanized Steel Ornaments 
This is one of the most popular trends we've seen that incorporates galvanized steel. These ornaments are a perfect touch to add to your tree and mix in with your others. It's a subtle touch to adding in the galvanized element while keeping it pretty classic. 
We hope you enjoyed seeing all the ways you can add galvanized steel into your holiday decor this year! From all of us, we are wishing everyone happy holidays!